Friday Night, ROCK AND ROLL.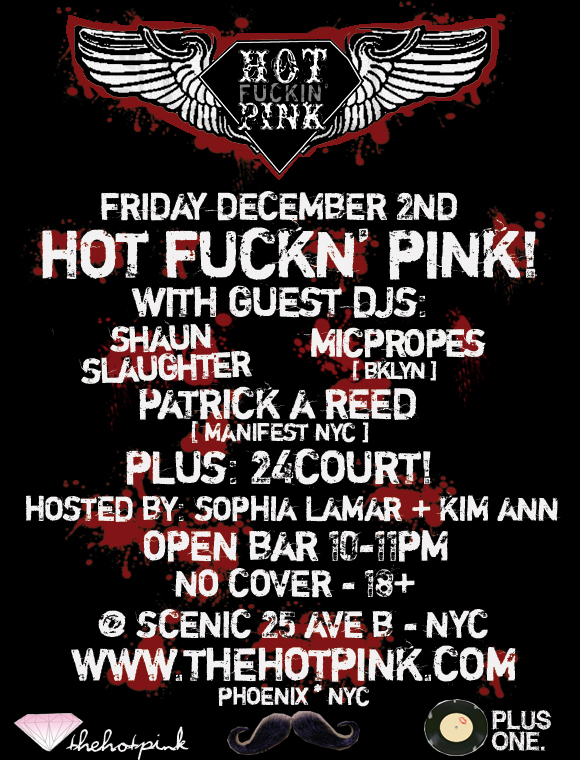 There's this fantastic weekly party here in NYC called "
Hot Fuckin' Pink
". It's held every Friday night, at
Scenic
on Avenue B. Two floors of DJs, music ranging from crazy electro to awesome old new wave to insane R&B to just flat out rock and roll. It's a bunch of people out to have a good time, dancing, drinking, generally making merry.
And this Friday, December 2nd, is my debut DJ appearance there. Hot DAMN.
Drop by if you can, not just for me, but because the joint will be on fire. It's a great party, I'm psyched to be a part of it, and I'm looking forward to bringin' the noise.
-PAR