"Meanwhile..." this Tuesday night (3/28/06). DJ Action Rematch! Mayhem in New York!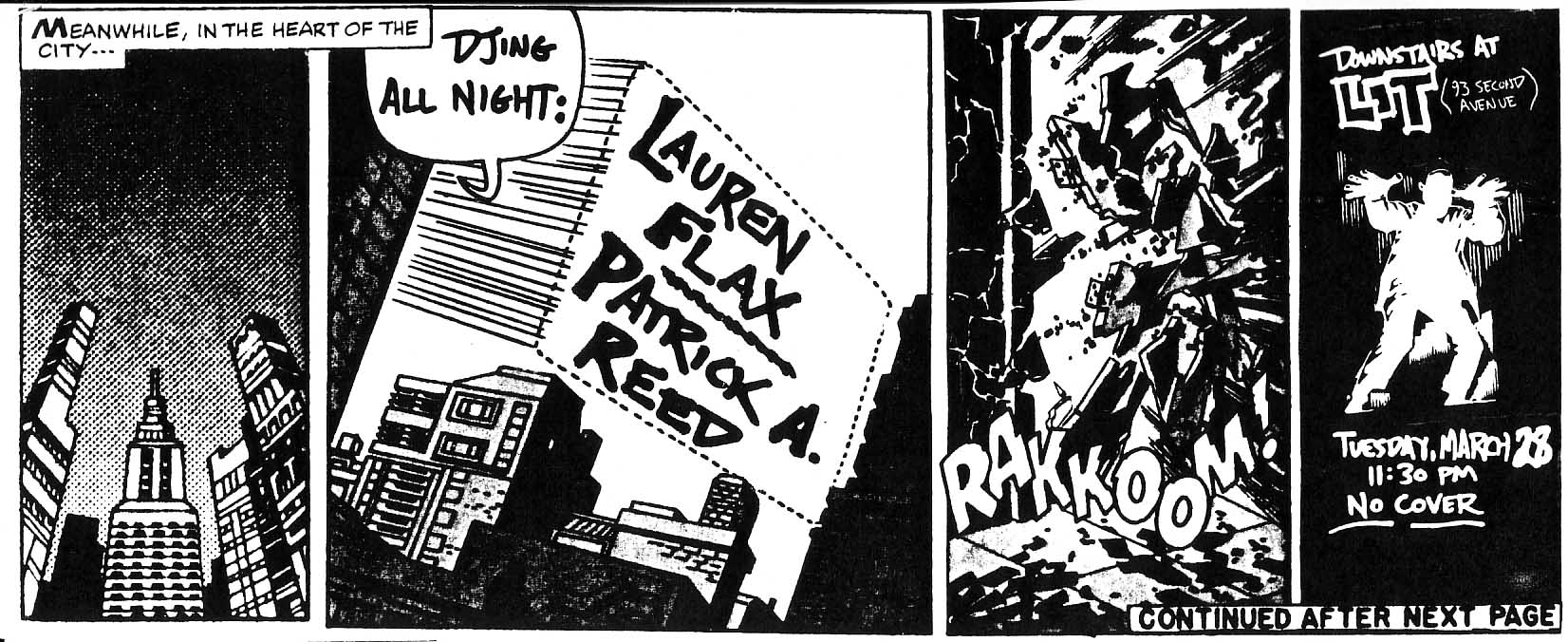 This Tuesday evening in Manhattan, it's the March installment of "Meanwhile...", downstairs at
Lit
. And it's gonna be incredible. Last month was such a blinding success, we're bringing back our special guest DJ
Lauren Flax
to tear it up again. My co-conspirator Justin won't be around, so it's gonna be longer sets and less people in the DJ booth... Just Flax and myself all evening. Two crazy kids playing hot tunes at each other until last call. Drinking, loud music, a dark space, the occcasional flashing light, and a bunch of people dancing their faces off.
In other words, a party you don't want to miss.
-PAR