Hip-Hop party in the Bronx.
A folding table in a concrete playground, a stack of speakers, 2 turntables, a crate of records, and about thirty people...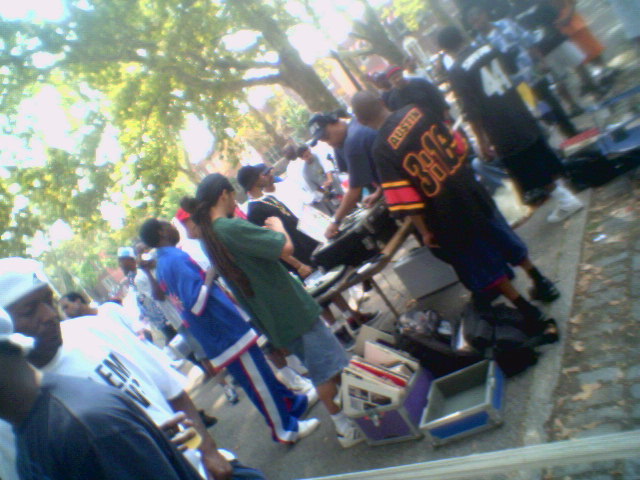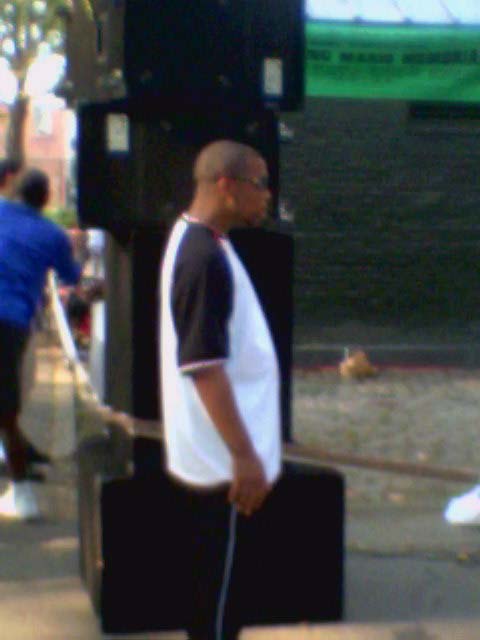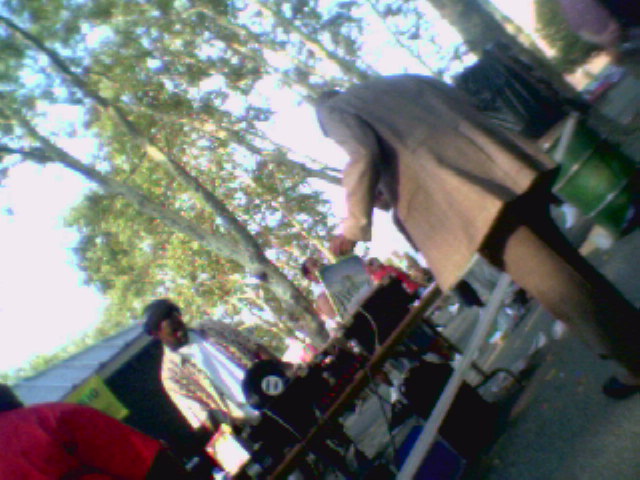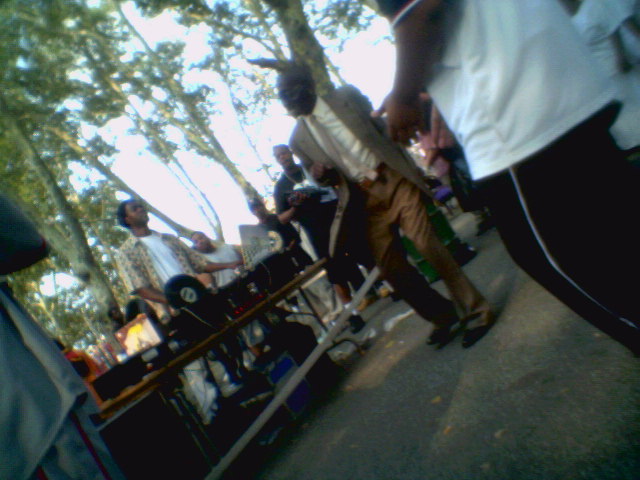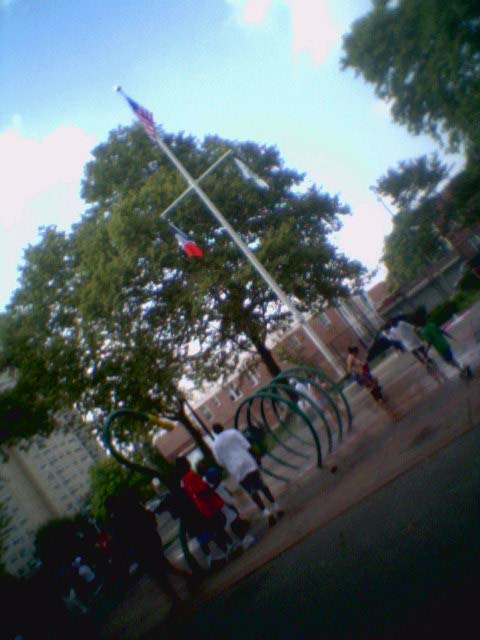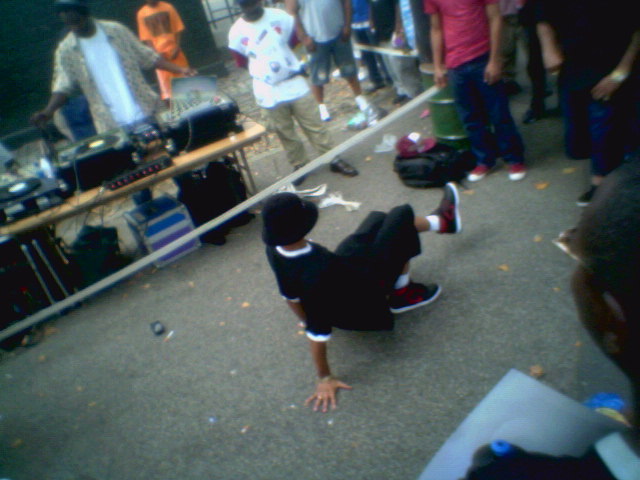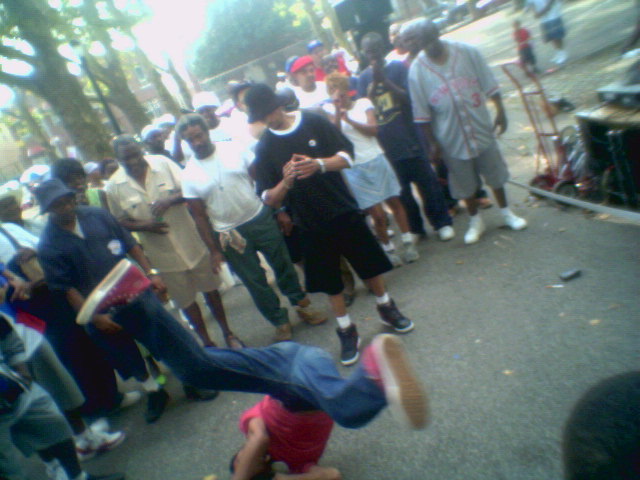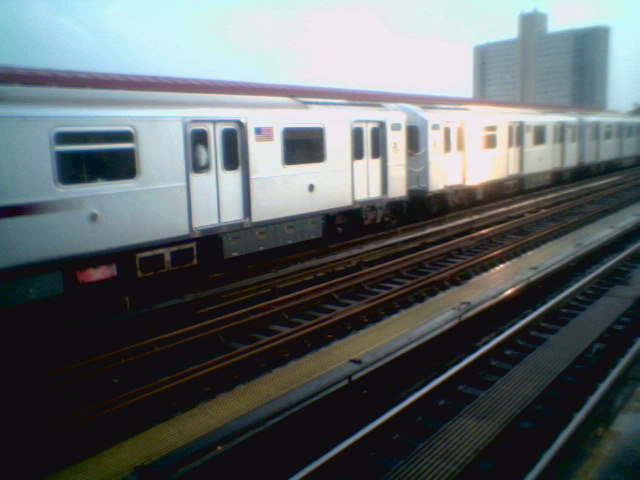 Serious straight-up old-school, right down to the little kid in a Spider-Man tee-shirt riding a big-wheel around in circles. DJs taking turns spinning, rotating MCs on the lone microphone. Drinking from bottles in paper bags.
And then the generator died, and everything went quiet for a second... Until they start it up again, and the familiar honk of "900 #" pumps thru the speakers.
-PAR